Are you struggling with inefficiencies and high costs in your
supply chain logistics

?

Inefficiencies across your supply chain are slowing down your business growth and eating into your profits. FLOX is here to help.

Our web based supply chain management platform will help you remove your supply chain inefficiencies that are causing excessive logistics costs and problems with customer service delivery. It's time to take action now to take full control of your supply chain processes and make sure your business gets the customer appreciation it deserves.
Frequently missing customer service targets?
Frequently missing customer service targets?
Frequently missing customer service targets?
FLOX: maximise profits, minimise errors. Optimise your
supply chain logistics

today
Our on-demand logistics and supply chain management platform helps shippers cut their logistics costs and operational expenses.

Let us help you deal with your logistics so you can focus on growing the business and delight customers. Our platform gives you full visibility of your supply chains and allow for complete control over logistics provider's service and costs.
With complete visibility throughout your supply chain, you can make more informed operational decisions, deliver superior customer service whilst also decreasing your environmental footprint. With excellent service levels and advanced reporting your customers will choose you over your competition every time.

With FLOX, you can easily compare multiple routes, service providers and fulfilment options that are tailored to your specific and immediate requirements. Collaborative loads with other shippers enable greater truck utilisation and reduced costs for each client.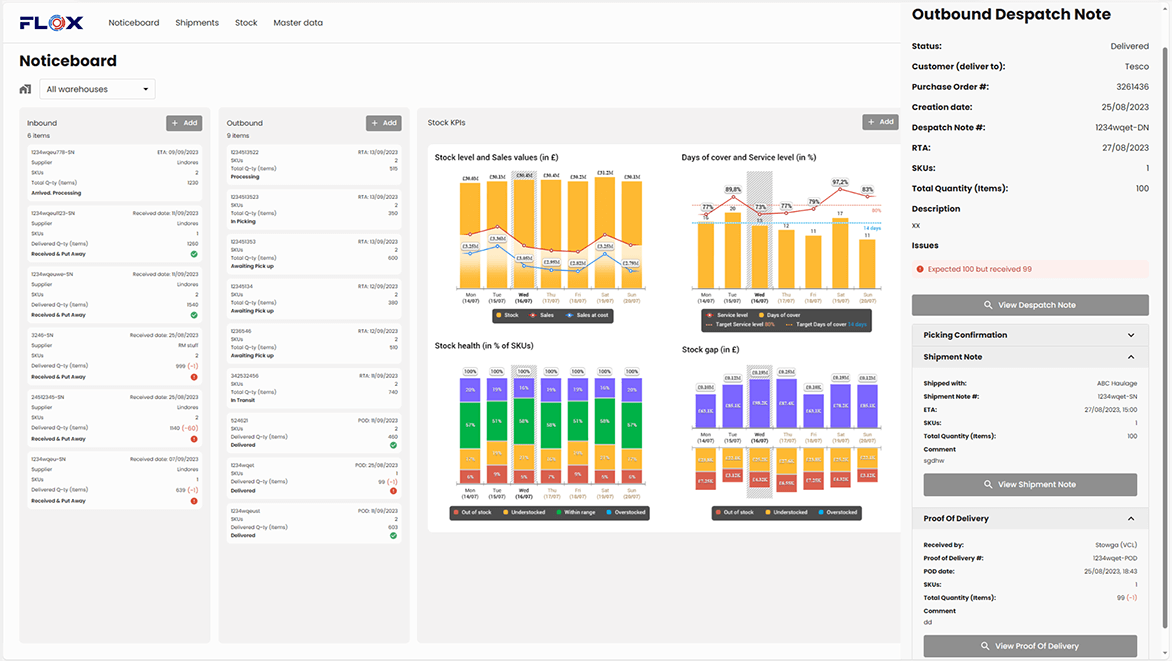 Streamline operations and processes your customers and service providers will love
Maximise profitability and reduce logistics administration effort
Stay competitive no matter what tomorrow brings

"The GCP is delivering an ambitious programme of work to help address these issues which includes looking at how Innovation can reduce the impact of freight on the transport system and help us decarbonise the transport system.

We commit to work with Value Chain Lab to ensure that the FLOX project is successful and gives the GCP an understanding of how their approach can contribute to our objectives."
Dan Clarke
Head of Innovation and Technology
On behalf of the Greater Cambridge Partnership
Unlock hidden potential: transform your
supply chain

with the help of logistics AI

With FLOX, you can streamline your logistics management operations like never before. This innovative and AI driven supply chain management platform uses real-time data to dynamically match loads with available capacities across all your networks. Plus, it integrates with your existing systems to centralise optimisation and make your life easier. No more siloed data and manual processes, just smooth logistics management with FLOX.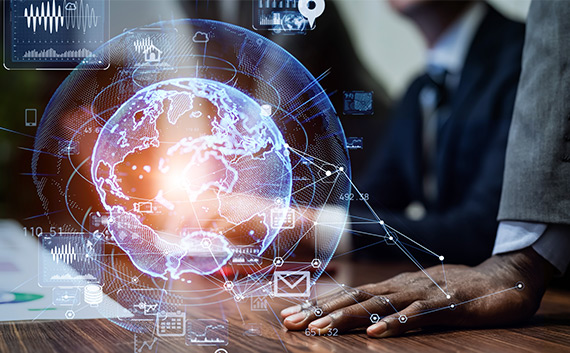 Efficiently consolidate loads and find the best matches with available capacities via one platform

By integrating order data and shipment instructions form multiple clients, FLOX enables centralised optimisation and route planning across independent logistics networks, making it an indispensable tool for supply chain management professionals.
Real-time insights across your supply chain

Identify spare capacities in real-time, leading to significant cost reductions and improved visibility of shipments and operational performance throughout the entire logistics and supply chain.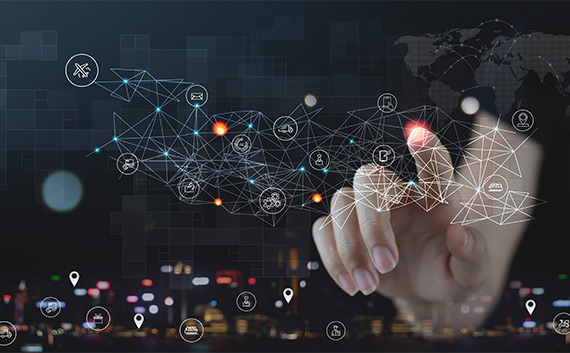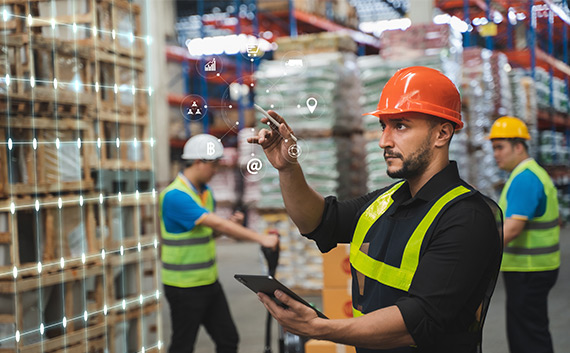 Choose LSPs who will uphold your excellent brand image

Make sure the logistics service providers you choose are delivering an excellent service to uphold your brand's image.

With FLOX, you can enhance your customer service delivery and meet required standards and individual site constraints. We will decrease your dependence on long-term 3PL contracts. Collaborate with others and elevate your shipping experience to new heights.
Let's work together to create a sustainable future

We're on a mission to reduce the environmental impact of every movement made by shippers, Logistics Service Providers and receivers. Not only that, we'll help you report on it.

Our aim is to help these industries take steps towards a more sustainable future. Together, we can make a difference and leave a positive impact on our planet.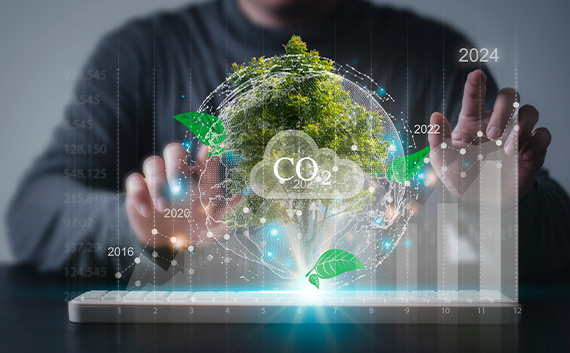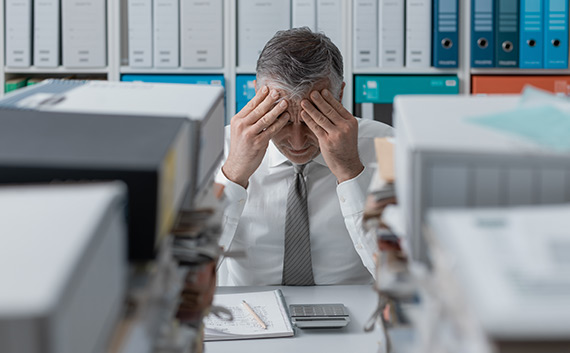 Reduce the headache of admin

Access transparent data, shipping instructions and fulfilment documents that can be shared across a secure network, reducing time spent on admin, performance management and reporting.
Risk management and secure insurance sharing

FLOX's smart matching algorithms help you find the right logistics providers for your needs to minimise costs, provide insurance to mitigate risks and increase fulfilment. Share instructions and confidential information across our secure communications platform for fast remediation if there's an issue.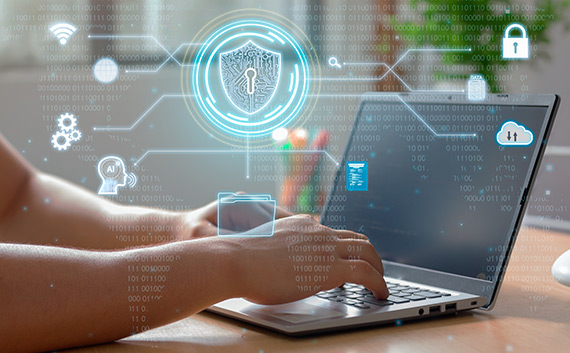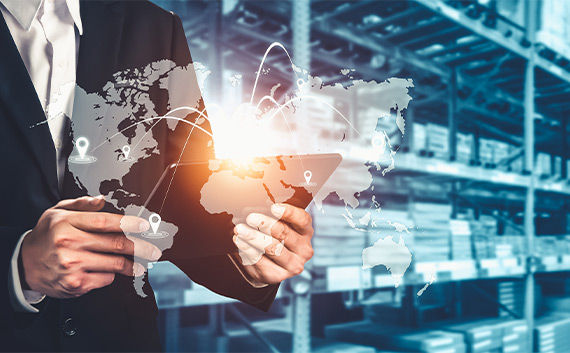 Action based insights and identification of opportunities

Advanced planning algorithms and AI enable early identification of potential issues and proactively provides optimal solutions. No more firefighting, just smooth and efficient processes.
Smooth integration with your existing platforms and workflows

A range of APIs and integration capabilities help connect your CRM, ERP/financial and other systems with the FLOX platform seamlessly.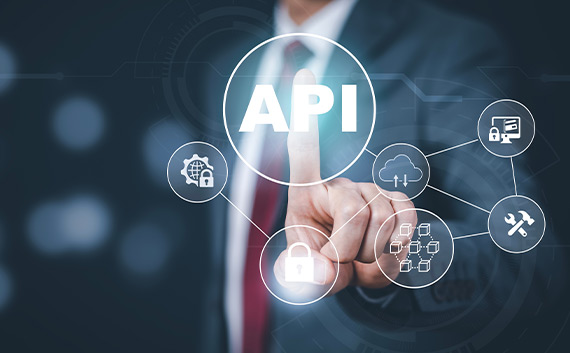 Compare and select providers that fit the brief at the best price and service requirement for every load.
Frequently Asked Questions
To help you get started, here are the answers to some of our most frequently asked questions. If you can't find the answer to your question, check out our FAQs page or contact the team.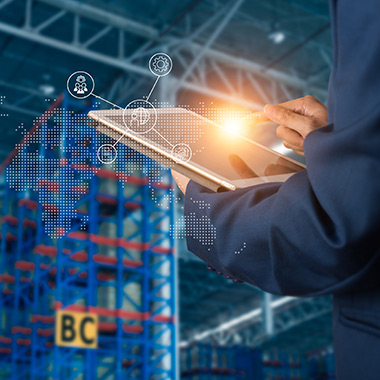 Why should I use FLOX?

FLOX is the simplest, quickest and most transparent way of finding a logistics solution in the UK or anywhere in the world. Anyone who has ever tried to look for a logistics provider(s) before will know how long it takes. There is no central database of providers to search and when you do find a provider, there is no way of knowing if they'll provide a good service or not. Pricing is opaque and everyone quotes differently making it impossible to compare apples with apples. Finally you will probably need to call up individual providers to check if they offer specialist facilities like chilled storage, and grey space is not typically listed publicly, making it difficult to find.

FLOX allows you to search online the most comprehensive database of logistics providers that exists anywhere in the world. We allow you to compare providers on location, size, rating, services, facilities and dozens of other variables. In doing so we ensure we match you with the best partner for your business and by going to an online marketplace you know you are getting a fair and competitive price.

The FLOX marketplace connects businesses that need additional flexible logistics services with suppliers that meet their chosen requirements. The search interface allows customers to identify the most appropriate provider, view service offerings as well as price indication, then connect directly with the provider to discuss specifics and agree on a transaction.

But the main aim is to add new operational functionality to the marketplace that ushers in the era of fully flexible and efficient logistics services for customers worldwide. What this means in real terms is a streamlined Control Tower type functionality with an intuitive dashboard and collaborative end-to-end fulfilment tools for customers to optimise operational efficiency and control costs, whilst maximising Customer Service delivery.

What are the advantages of FLOX's flexible model?

Flexible warehousing has two key advantages: operational and financial.

By switching to FLOX's flexible model customers are able to rethink their supply chain. You can dial up or down your logistics needs in line with your business needs - whether that be a seasonal spike or reacting to an emergency. Our goal is to allow our customers to have their goods managed in the right place, at the right time, for the right price. Inventory no longer needs to be constrained by the confines of a single provider - it can be distributed across multiple warehouses and transport solutions, all managed through one platform.

In financial terms, our model turns the fixed long-term cost of a logistics contract into a short-term variable cost. This has huge advantages for businesses.

How do you ensure the reliability of logistics service providers?

We have a stringent vetting process for all logistics service providers on our platform. We verify their credentials, experience and track record before they can participate. Additionally, we encourage shippers to provide feedback and ratings for the service providers they work with, which helps us maintain a high level of quality and reliability.

Can I track my shipments and inventory through your platform?

Absolutely! Our platform provides real-time tracking and visibility for shipments and inventory stored in our partner warehouses. Shippers can monitor the progress of their shipments, view status updates, track inventory levels, and access relevant documentation. This feature ensures transparency and peace of mind throughout the entire logistics process, as well as facilitates proactive resolution and reporting of any exceptions.

What if I encounter any issues or have questions during the shipping or warehousing process?

We provide a secure communication platform between shippers and their respective logistics service providers for direct resolution and subsequent record keeping of any potential issues and discrepancies related to both shipping and/or warehousing operations.

Moreover, we have a dedicated customer support team available to assist you with any further queries you may have regarding both shipping and warehousing. You can reach out to us through various channels, such as phone, e-mail or our online support system. We are committed to providing prompt and reliable support to ensure a seamless logistics experience
Latest resources and insights